and their favourite thing to play with was the large cardboard box!!!
you know what I mean, they can turn it into a race car, a bus, anything they want.

Here are some ideas....
so they can have their own adventure in a box.
family fun
This has to be my absolute favourite!!!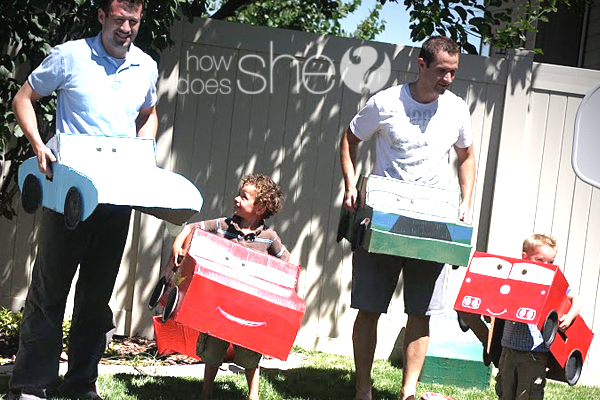 here
So cute!!! I feel party inspiration coming on!
here
These are not too practical but look fab!!!

just the body box would look great!
My favourite site for inspiration a long time has been
Mr McGroovy's
where people post their fantastic cardboard box creations.
There are some very, very talented people out there.
If you have some pics of cardboard box creations send them to me and I will add them.