I love fabrics and spotted these fabric Christmas trees
Which set me off looking for others,

This is actually a garland
how easy is this
from here.
Love the colours and fabrics.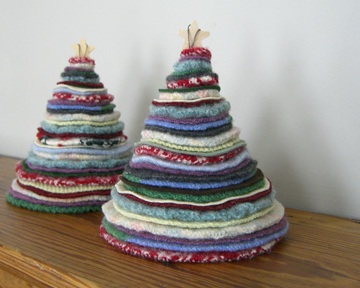 millande
I must find time to make some LOL I will never sleep if I carry on like this.